What we do

More Qualified Customers
Expand your reach to customers that expect a modern shopping experience.
---
Reduce Your Bounce Rate
On average 98% of all dealership traffic is lost. Don't be average!
---
Save Time and Resources
NabThat seamlessly sends all actions directly into your CRM.
---
Marketing & ROI
NabThat provides technology that allows you to reach deep-in-funnel customers with the greatest ROI.

---
Today's consumer is looking for an experience, an experience they want to dictate. With NabThat Connect products, allow your customer to control their engagement with a truly modern digital experience.
Learn more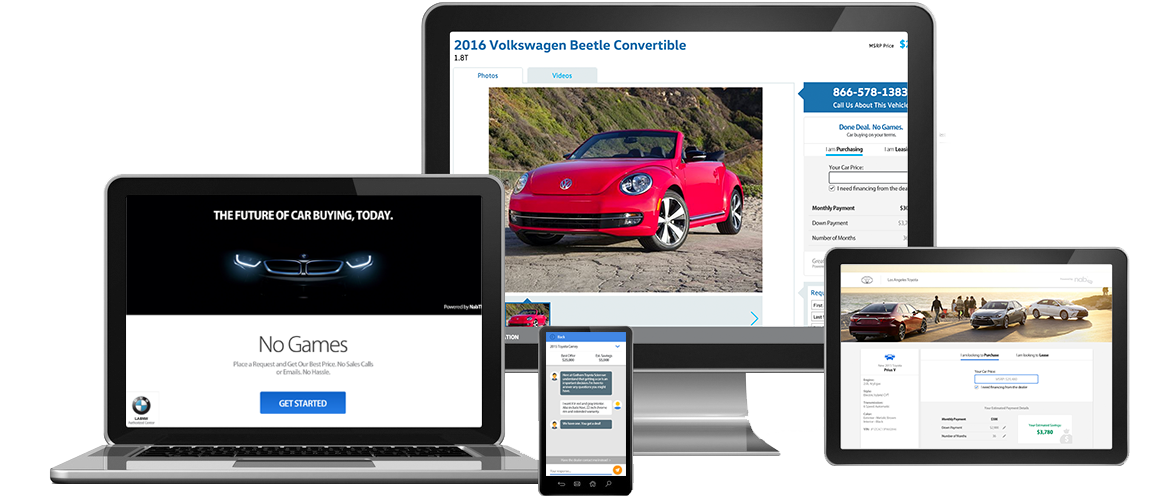 NabThat Connect Requires No Integration.
Get Started in Seconds.
White Labeled
Let us do the work, you take the credit. All of our products are tailored specifically to you and your brand.
Dashboard-Free
No need to log in each and every time. NabThat allows your team to work efficiently through email or CRM.
No Surprises
Flat monthly fee, month-to-month contract. No set-up charges or cancellation fees.

KEEP UP AND EMBRACE CHANGE
---
80% of online shoppers prefer privacy and anonymity. NabThat provides tools needed to deliver an experience consistent with modern e-commerce.
Increase on Traffic Captured